My interest has been in the differences in diversity that never fail to strengthen the spiritual perceptions in me.
What is the purpose of fiction?
What is the purpose of fiction? What is its role in the human lives?
I also spoke on what fiction did and does to me as a reader and writer, giving writing tips to aspiring authors.
Invited as guest speaker at Charlotte Mecklenburg Library | South Boulevard Library (Charlotte, NC) co-organized by Writers Beyond Borders – Program hosted by author and blogger, Surabhi Kaushik.
'Dangling Gandhi' was the winner in fiction: short story in 2020 International Book Award -American book fest. The Literary Titan award was another international award  bagged apart from several shortlists and nominations. The title story Dangling Gandhi shortlisted in the 2nd Twist & Twain International Short Story Contest out of the 165 worldwide entries.
Tabula Rasa is her third book, and the second novel. She has been in several international panels of literary festivals such as (Asia Pacific Writers & Translators) APWT 2018 at Gold coast, Singapore Writers Festival, Seemanchal International Literary festival, Asean- India Pravasi Bharatiya Divas Writers Festival. Her previous novel, Misplaced Heads, was on the Eyelands Book Awards 2020 final list of historical fiction in Greece. It made its mark – as an outstanding postmodern historical fiction.
Also a watercolor hobbyist, she has been a freelancer for more than a decade and a half, with three years of experience in journalism. 
During mid 2023, she transitioned from a long stint of freelance interpretation to a full-time on-site role with the ministry of manpower.
Can never forget the joy I derived from the process of creating the 12 short stories of Dangling Gandhi, not having any idea if they would even be published.
After my meta readers said the stories were worth publishing as a collection, I started knocking the doors of dozens of publishers and started collecting rejections at various levels.
Search for a publisher continued. Never expected the spark for drawing/painting would ignite in me, but it opened yet another wide creative door for me
Rejections of Dangling Gandhi from publishers filling my inbox didn't stop. Writing of Misplaced heads neared completion.
Dangling Gandhi reached Zero Degree Publishers and years of waiting was at last over. Started rewriting the chapters of Misplaced heads.
The support from my publishers was so endearing that I didn't even think of trying another. Editing of the manuscript of Misplaced heads as the rewriting of Tabula Rasa commenced.
Editing and polishing the manuscript of Tabula Rasa consumed most of the time. My publishers welcomed my third book in three years.
Trying to juggle rewriting the chapters of the socio psychological novel – WHEN WILL YOU DIE? and editing the submissions to the Anthology – Dancing Gold Flecks.
Revisited the raw drafts of my yet to be named novel of the year. New backdrop and hence a new world, more fascinating than ever before. Simultaneously edited the submissions to the Global Anthology – An Iron Fist In A Velvet Glove. Passion of water colour painting suddenly came back full swing. Those aside, yet another new and unexpected journey began.
Wider recognitions, the fuel for a longer steady drive.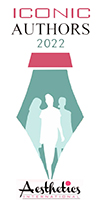 Iconic Authors
Aesthetics International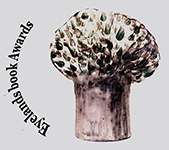 Eyelands Book Award – Greece
International Contest for published & unpublished books
Final list in the historical novel category – MISPLACED HEADS
Sahityakosh Samman – Awardee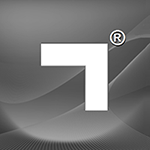 Ne8x – Featured Winner
Inspiring Author

Author of the Year 2020
Contribution to literary domains

Four Clover Publication
Excellence Award of Achievement